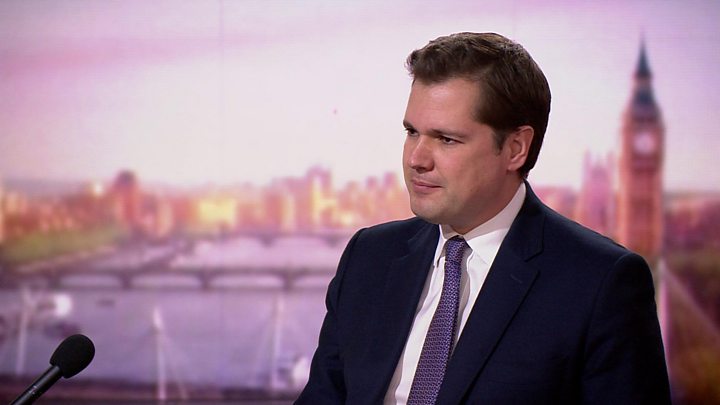 Communities Secretary Robert Jenrick has disregarded Labour's call for an investigation into the award of a £25m regeneration grant to his constituency.
He recommended BBC One's Andrew Marr voice their personal praises the determination to offer the cash to Newark, Nottinghamshire, had been taken by fellow minister Jake Berry.
Mr Jenrick stated he had himself decided to grant funds to a city in Mr Berry's constituency beneath the identical scheme.
He called this "perfectly in fashion" and accused Labour of "distraction".
But Labour described the allocation of the cash "gloomy" and entreated Mr Jenrick to post himself to a "fleshy" investigation.
The £25m used to be awarded to Newark beneath the Ministry of Housing, Communities and Local Authorities's £3.6bn Towns Fund, space up glorious 365 days to benefit locations that had "no longer continuously benefitted from financial boost within the identical scheme as extra prosperous areas".